"It was hard because the Palauans had never seen the Americans. Japan closed access to this area around 1935 when they really began to prepare for war, so right then and there, no access.
"The Japanese were the only people we knew, and naturally, you felt partial to them. Then somehow the Americans got word to some of the Palauans and the Palauans spread the word, 'the war will soon be over.' The Americans have taken Peleliu and Angaur.
"So when the Americans first came and tried to get the Palauans out of the caves, we were very reluctant. But I guess when you can tell when someone is being kind or helpful to you. So it didn't take long before we kids were on the side of the street waiting for these trucks full of Americans to come, throw chewing gum and chocolate bars and all of that.
"Those early years with the Navy here, those were really good years."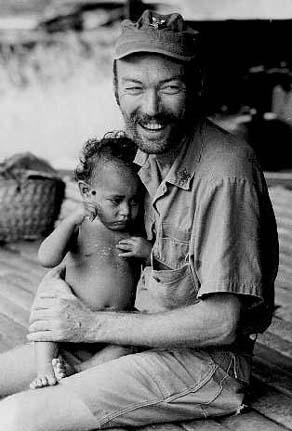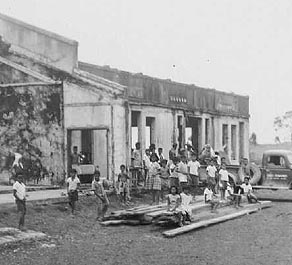 "When the Japanese left, from what I hear from the older folks, they tell how the Americans and some of the local people, they burned things down," Walter says. "They didn't want to see the relics of Japanese, especially in Koror. They tried to tear down the pavement and burn the houses, to the point where they had very few left. And then they said, "oh, maybe we can use this."
"In Airai too, there were a lot of houses that the Japanese built in areas over there, especially family cottages. You can still see the foundations, the steps to the houses, almost everywhere over there. You go into the forest, you see remains. We don't have enough people these days to built to that extent, into those areas."