"We have coastal gathering activities. There is a lot of shellfish that are edible, and women do the collection. There's small clams right on the beach sand, and all the way down, there's all kinds of creatures: cockles, snails, clams, sea cucumbers, sea urchins, all the way to giant clams, more on the sea grass plus on the rocks, so all the way to where the low tide, women will come and go gleaning on the reef, in certain seasons.
"And then toward the mangroves, we have these sort of clams that women gather. Just outside of mangroves, very delicious clams that are quite highly prized here, so the women will gather that."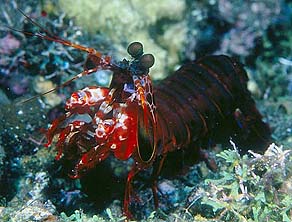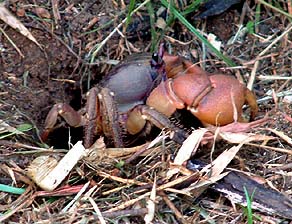 "The crabs, of course, the women do the trapping. They go check the holes, and so the crabs are collected. Same thing with the mantis shrimp, it's quite big but they also collect them. And when there's a full moon, there's land crabs that come out a few days after full moon, species of land crabs come out, so they all know all the times for these and it's different from season to season. During the easterly season, it's different than the westerly season.
"All this is known about the seasonal abundance of things, so there will be a time for collecting certain things and that's mainly done by women and kids."