"His first agenda was to get his ship repaired and then go back to England and report what he found; and then continue his voyage, which was commissioned by the Queen to explore this area, to lay claims to some of the islands and the lucrative spice trade that was going on in this area.
"So after six months, they finally got the ship together: they cut the lumber here and took whatever they could from the ship and rebuilt the Antelope. The name of the ship was the Antelope, and it sailed back to Macau.
"When they went back, they took Leeboo, who was the son of the Ibedul, the high chief of Koror. And they took him to England, but he died of smallpox there. So that's the most extensive western contact that we had with the islands."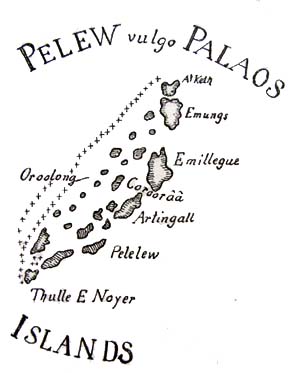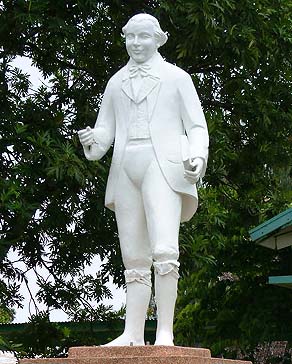 "When the ship was finished," Johnson adds, "they drew on the side three circles, on inside each other, one circle and then the bigger one, so they were three circles, one within each one. The Palauans drew this for them.
"Then they brought the Palauan magicians to do their thing on the ship. Initially when the boat came in, it was an East Indian vessel called Antelope. After it was shipwrecked, they used their salvageable materials and local wood to build a new, smaller boat, and Captain Wilson named it Redeemer.
"But the Koror chief said, 'change the name to Oorolong,' because Ulong is the island where they lived in the Rock Islands. Oorolong is the corrupted spelling of Ulong."