"One time my mother found this white owl dead on the road," Ku'ulei recalls, "and she brought it home. She told me we had to bury it. She said we couldn't leave it on the road. And I said, 'Why is that?' She goes, 'The owl is our 'aumakua, and a white owl is special. If you find it dead on the road, it's terrible. You've got to bury it.' So we buried it out there in the back garden. That made her happy.
"But my mother didn't get into telling us about that kind of stuff. I don't know if it's because she didn't want us to do it or feel bad, but that was the one time I remember her saying something about the owl being our family guide. That's why she said, 'You have to respect it, put it in the ground.'
"And then there's something else too. She goes, 'You don't want bad people to get your 'aumakua and do bad things to it.' And I said, 'Like who, mom?' But she didn't respond, she only said, 'We're going to bury it, I want to bury it in the back yard.' I said 'Okay.' So we dug a hole and buried it and she was happy."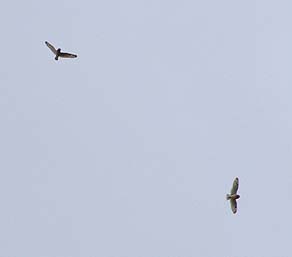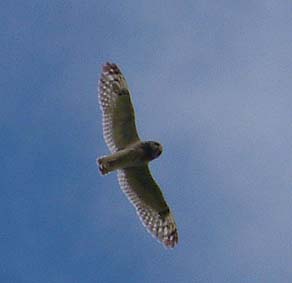 "We grew up, we respected pueo," Mel says. "But I wasn't too deeply into that. I never found out about 'aumakua and stuff like that, because at that time my mind was Christianized. This was during my younger days. I found out about all this when I was married, when I had children already.
"I remember the night we had a ceremony to honor Kamehameha at his birthplace in North Kohala. At the closing of a very moving ceremony, a huge white pueo came sweeping over us and flew off into the night skies. It was an inspiration to everyone who saw him. The pueo is also our family 'aumakua.
"The Hawaiian hawk, 'Io, is my personal 'aumakua and my family's. He represents the god of the universe, 'Io Kalani Nui—this was the god of old Hawai'i. There was a god of the universe, and still is today. Some of the old worshipers of 'Io takes it another step up and says, ''Io Kalani Nui a ma mau'."