Of his landing at Kawaihae, Vancouver wrote that "…nothing but the most civil, attentive, and friendly deportment was experienced from all classes of the people. The village consisted only of straggling houses, of two classes; those appropriated to the residences of the inhabitants were small, mean, miserable huts; but the others, allotted to the purposes of shading, building, and repairing their canoes, were excellent in their kind: in these occupations several people were busily employed, who seemed to execute their work with great neatness and ingenuity" (Vancouver, 1798 II: 116).
According to Kamakau, Vancouver "was urged to sell muskets and powder, but he replied 'It is not right to sell things for killing people.' Vancouver was a Christian and a true Englishman. He may well be called the father of the Hawaiian people. He was the first to point out 'the true God in heaven.'"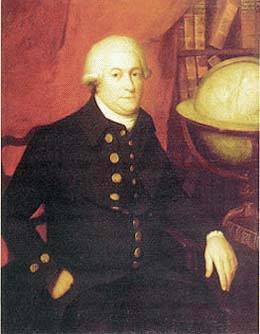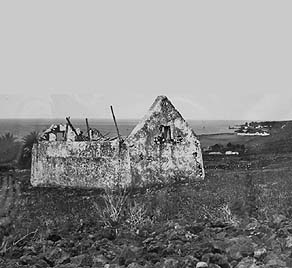 "On this second visit of Vancouver," Kamakau continues, "he met Kamehameha and his foreigners, Isaac Davis and John Young—called 'Olohana.' He thanked Kamehameha for the good care he had given the foreigners, and when they told him that the chief had given them lands he did not ask to take Young back to England, but recommended both men to the chief's care. In return for the chief's kindness to them and for the food with which he had been himself provided he gave Kamehameha a bull and a heifer brought from Monterey in California. The Hawaiians were grateful for these cattle, and because they stared so strangely they were given the name 'Pig-beef' (pua'a bipi). This was the beginning of the wild herds of Waimea and Mauna Kea" (Kamakau 1990: 164).