"During the first census of Hawai'i island in 1832," Chiogioji & Hammatt write, "a total population of 8,679 was recorded in the Kohala district. Three years later, in the census of 1835, the total Kohala population had dropped to 6,175. In the 1835 census, the Kawaihae ahupua'a population was indicated: 150 adult males, 178 adult females, and 109 children" (Chiogioji & Hammatt 1997: 16). Reverend Lyons noted that taxes were being levied in proportion to the number of children, and that people were either hiding children or having fewer.
"The congregation at Kawaihae varied from 100 to 400 persons," Marion writes, "and in 1841, the population was reported to have been 726 persons (about 300 less than the previous year). Drought and other changes during those years had forced many people to move away."
"Famine reigns and consequently the people suffer," Lyons wrote in 1846. "They are mostly dependent on other places for vegetable production. But as there is no certainty of regular supply, the people are often reduced to extremities" (in Kelly 1974: 30).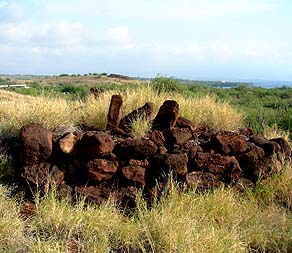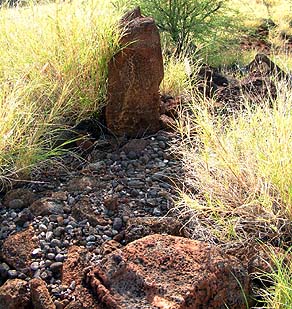 "During the 1853 smallpox epidemic, the remaining population of Kawaihae was nearly finished off," Marion states. John Papa 'I'i had left O'ahu where a smallpox-carrying ship had docked and the disease first began to spread. While in Kailua, he reported that
"After two or three days there, news came that the smallpox was now raging at Kawaihae. Several persons, including Puamana, were dead; but those who had been vaccinated were saved." 'I'i noted, "It was said that some people from Oahu had caused the spread of the disease" (Ii 1959: 171).
"Lyons' remarks on his congregation at that time reveal his despair," Marion adds.
" ….I could not refrain from weeping when I entered there" Lyons described. "It was a sad and desolate scene. In April one hundred communicants were present, many were in the full bloom of life—now there were but twenty four, and not a youth among them…." (Mission Station Report, 1853, from Kelly 1974: 31).