"Finally the news reached Soong because people from all over the islands, they came to check out the basket. 'No, the basket doesn't belong to us – we don't know who is the owner of that basket.' Finally this family on Soong, where the basket disappeared along with the baby in the basket, they came to Asor.
"Immediately upon looking at the basket, the mother claimed that it was her basket, her baby's basket. But there was no baby in the basket. And so her family claimed the basket, but they couldn't find the baby. No one could come up with any trace of the baby, or any idea of how the baby just disappeared. Up to today, still nobody can say where the baby disappeared to."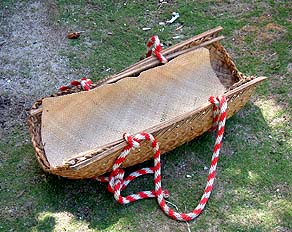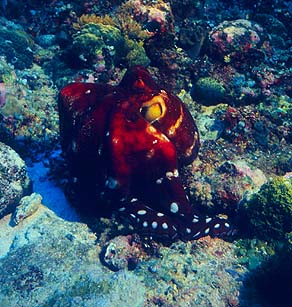 "After that happened, that's when people on Asor named that well, 'Well of the Octopus.' Now why did they name it 'Well of the Octopus'? Because an octopus grabs things—fish or stones or whatever—and goes back into its hole.
"So they thought, maybe an octopus was in that well then and it grabbed the baby and it went to the Underworld, which we believe is way at the very bottom of the well.
"Maybe while going down to the Underworld, the octopus was concentrating on the baby itself, and that baby basket slipped away from it's grasp and finally popped up on this other opening, the well here on Asor."