"My father, he used to be an interpreter," Juanito says. "He was good in Japanese. He and one of the chiefs went to Palau, before the High Court, to defend somebody. I heard they went there and they won the case."
"He used to tell me about his father, my grandfather. A Japanese policeman beat my grandfather until he lost maybe two or three of his teeth. Beat him with a bamboo. And also I heard one day some of the students had been beaten up in school because they came late, or they were caught smoking, and they really them with their sandals, which were made of board, or a piece of stick that they take around.
"And I heard about forced labor. Over on Anguar, and also in Yap and Fais. Everywhere. They just beat people."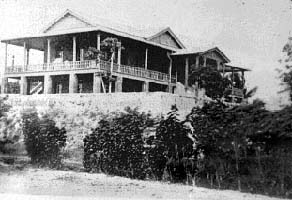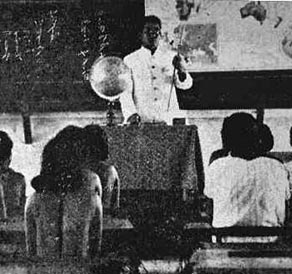 "The Japanese, you had to do what they tell you," Alphonso remarks. "The policeman, if they arrest you, they beat you up to find out what wrong with you.
"And not only that, but even walking in the road, we had to bow down to Japanese people while they salute. That's the different thing, but if they see you do something bad, just they can do whatever they want and beat you up or something like that.
"And in school they beat the students. Not like spank or things like that but they used the bow–the stick they use for bow and arrow, they cut that to about arms length. That's hard, and that's what they used to hit us. Those were those people who worked under Tojo!"