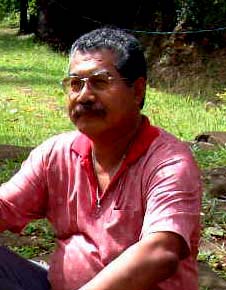 Ngiraked Johnson Toribiong:
"I was born in Airai Village in 1946, after WWII—that's why my name is Johnson, after the Americans who came here. And I was adopted by my father's mom to live in a small village in Ngiual. My grandfather was a Palauan historian, magician, medicine man. He was one of the chiefs in Melekeok, the third ranking chief. So I grew up in a traditional family.
"On September 12, 1999 I was appointed to be Ngiraked, the number-one chief of Airai Village, who is really number three, as we will explain to you. I did not really want to be a chief, because I'm a busy man, but when my uncle who was Ngiraked passed away, I was appointed to succeed him. So my position there is chief.
"Now I'm enjoying learning my responsibilities, the history of the village, the traditions, the legends and chants, and I do think we have to actively try to preserve and perpetuate our traditional heritage."
Walter Metes:
"I'm register for Bureau of Arts and Culture. I register sites that are significant for the history of Palau, at the national level but also at the State and local level .I grew up in Oikull. Going to school, I had to come to the main village of Airai and live with relatives.
"Back then in Oikull, there were no cars. Nothing. There was no big store around, and very few houses. Also then is when they had all the rubak (chiefs), every seat in the bai was filled with elder rubak from Airai. They were very respected then. I think even today."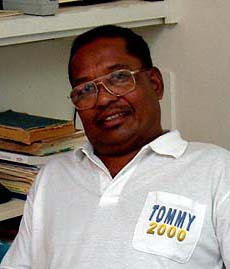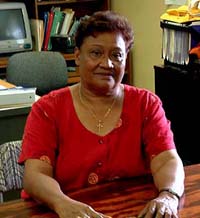 Kathy Kesolei:
"I'm originally from Ngchesar. I was born in Ngchesar, Babeldaob, but my clan and my mother's clan which in Palauan custom society, it is a matrilineal society, so you follow your mother's lines so my clan would be the Uudes clan in the state of Melekeok. I'm a grandmother.
"Now I am the project coordinator for the Palau 21st Century Community Learning Center program. This is a program to help at-risk kids with lessons in math, English, science, and also provide other enrichment activities such as field trips, recreation and sports and also competitive sports and after school programs."