"The Trust Territory was run with the six districts: the Marshalls, Pohnpei, Chuuk, Yap, Palau, and the Northern Marianas. The United States, I think, wanted to hold them together. The Northern Marianas was the first one to decide not to be part of Micronesia as a whole. And the United States agreed to that. So they sort of negotiated separately to get their status as a Commonwealth of the Northern Mariana Islands.
" From that, I think, Palau and the Marshalls decided, 'well if they can do it, we can do it.' And our leaders thought that if we are separate, it would be better to be separate than in a group. I think some of the reasons are that, even though we are all Micronesians, we have different customs. We have different ways of doing things. And to be together with six different cultures and systems of government—our traditional governments and the ways we do things—probably may not be a good idea."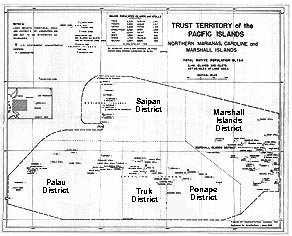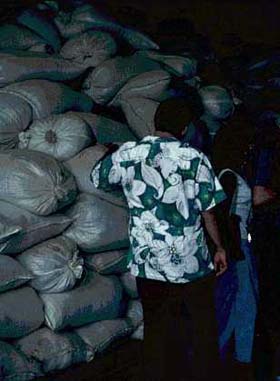 "Another thing was that we saw Palau's economy moving ahead, and we probably thought that we would get more money to put into a central government. Palau had such a small population, at the time we didn't get that much money, while other districts like Chuuk and Pohnpei who have bigger populations would get more money. If you are going to distribute the money according to population, we wouldn't get much, but we would contribute more because our economy is better. So I think they decided that it is better to be separated.
"At that time we had some political education. Palauans didn't really want to be part of United States. Certain groups were really strong that they wanted to be independent. Other groups said, 'well, independent, but maybe free association is better.' A commonwealth? No. We didn't want to be part of U.S., where the United States would have direct administration over us."