"There's also one spot that's near the Kalihi channel, we call it Rainbows, and that breaks really big. When there's a really big South swell, it will actually be a second-reef break out there, and I've heard that on the really big south swell, they're doing tow-ins out there, with jet-skis towing the boards.
"You get on a surfboard and you're being towed behind a jet-ski. It's like water skiing, but what the jet-ski does is it will circle out behind the surf line, and then he tows the surfer in, and the surfer is stretched out so they're going parallel, and he tows the surfer into the wave."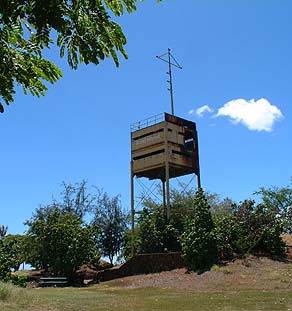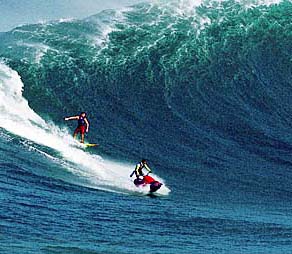 "So they're towing into really big waves now, like 50, 60-foot waves that you could never paddle into, but the jet-ski is giving the surfer the speed to get in. So tow-in surfing is actually extreme surfing, an extreme version of the sport that's being practiced primarily here and in California right now. That's one of the hot spots out there when it's big, and guys are actually towing in out there."