| | |
| --- | --- |
| Being Human | |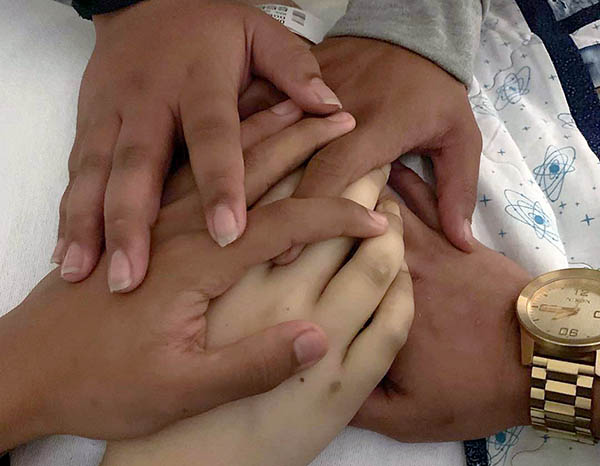 Photo by Keola Dalire.
"Being Human is about a sense of pono, a sense of balance," Kamaka says. "A sense of connection with Akua (the spiritual realm), the connection with the 'āina, stay connected to 'āina, and to kanaka. The whole akua-'āina-kanaka relationship. Having a balanced relationship. That's what I see at this current moment being human would be: having that balance. Not too much or too little bit, just the right amount."
"I think it's understanding the continuum of life for us," Keola elaborates, "that it's not a separate thing. It's a circular kind of facet that we believe in. We have here those that have come before you. They're all in line, they're all ever-present in our space. Then there's us who are in the present. And then there's those that are going to come after us. It's this huge circle that we're part of, and we have a responsibility to know that we are reflections of those that have come before us. The problems remain the same.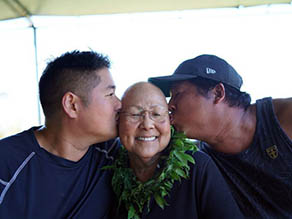 "We're all human and we have this uniqueness. I teach in many different spaces, and I've come to realize that Hawaiian is not unique. I see more similarities in other cultures and ethnicities than I think today's society allows, because it wants us to be separate. It wants us to see the differences in each other, when the reality and the truths are we all kind of believe around the same things. But we've forgotten, and I think that's the flaw. It's us remembering what our ancestors knew that made them healthy, that created a healthy society.
"So relationships is a critical piece, when you're talking about being a healthy human. You got to have healthy relationships. Just look within our own culture, because we are island people—or even going further than that, we are canoe people. If you have problems, if you are sick, you have to know how to deal with that. Our ancestors understood that and developed methods to address it. So they had ho'oponopono if conflict broke out. They actually formalized steps to work yourself out of problems. Did it always work? No. And that's why war was also a part of our culture. We understood that sometimes you're not going to agree. And so, someone has to pay the price for that for the benefit of all. War has its place.
"We can't romance our traditions or our history. We can't just take the good without the bad parts. The bad has a place and we need to contextualize it in its rightful place. War does have a place, but hopefully only after all options have been approached. You look at today, it just seem like 'Hey, try to negotiate a little bit more. We don't want atomic war happening.' That's why we have these military aircraft out of Kāne'ohe practicing traffic patterns above us, because you don't have the patience to work stuff out. Take the time. It's at a cost, that's why.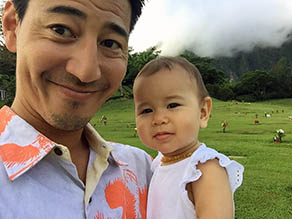 "Hawaiians did not set out to go isolate themselves on an island by themselves. I get a kick out of watching these individuals that run away to Alaska and want to be run away from society and be so isolated. When you look at Polynesia, our indigenous community is really about families, about community, about relationships, about not just the physical relationships but more importantly the relationships with those that were of the unseen and those to come.
"What you are doing to better the situation for your offspring? What are you doing to live up to those that have come before you? Keeping those critical ideas, and concepts, and beliefs in mind really breathed health. And that is what we forget today, in this whole iPod, me-myself-and-I, I-no-care kind of mentality. That isolation is sickness.
"And then we develop these fake communities, like Facebook pages. They're false communities in a way. You don't like somebody? You just kick him off the island. It's kind of like Survivor in a way. You've created a fictional space that everybody thinks and likes who you are and it's a fake 'you' that you can put out there. And just put out what you want them to like you for. And it adds to the sickness, because what would they really be if they really knew who you were? That's a huge issue right now.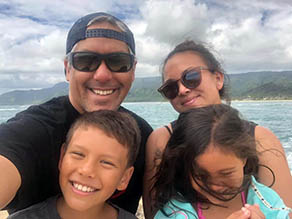 "We have fathers who want to father only their children. They don't see the kid down the road that doesn't have a father. That's an important role to play and they have this very hands-off like, 'Yeah, that's somebody else's problem.' He has half a family at home. He has no guidance in his roles and responsibilities.
"Who do you think your son sits next to in class? What's his relationship with that boy growing up? That's your son's best friend. He spends more time with that boy than he does with you after you come home from work. How invested really do you want to be in that kid? You should ask yourself that question when you are really thinking about the realities of life right now, because your son is spending like 9-10 hours all day at school and after school. They're playing sports together. As much your son rubs off on him—maybe on some of the good values—maybe some of the fragmented values that the kid has is also bleeding off onto your son. So you have responsibility.
"But that's the kind of discussions we don't have, because we don't have space to talk."
---