| | |
| --- | --- |
| Sovereignty | |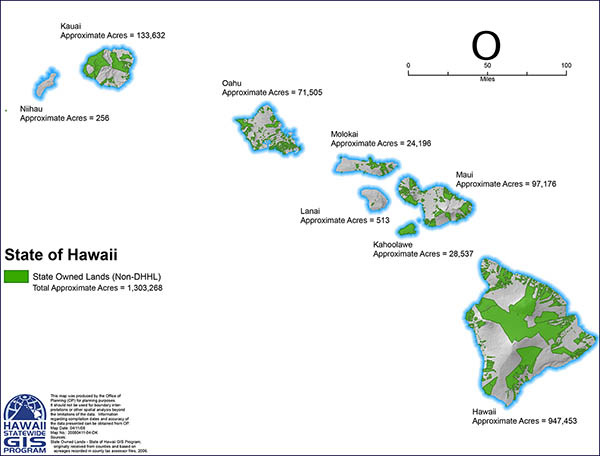 "We Hawaiians have been marginalized because we've lost control of our land and we're trying to recover it," Kalani says, "along with self-determination. That Hawaiian renaissance that began in the early 1970s. That Hawaiian Renaissance was a following after the Black Power movement on the mainland. Chicano power, Red power, Hawaiian power. Calls for Hawaiian self-determination, which haven't gone very far. Efforts to start up again working the land, going back to the land in some cases, trying to make it successful and productive have seen limited success.
"Well, where are we now, in terms of the Hawaiians? I would say we're lacking in that we could do with better or more and better leadership, along with a change of the political climate in Washington D.C. We lack the kind of political and legal leadership that New Zealand Maori have. They have been very successful with only four seats in Parliament, yet they're able to manipulate things so that the Crown is now returning land. They're settling land issues owing to the Treaty of Waitangi, 1840."
"We had to always take care of our 'āina," Emalia says. "My grandparents owned a lot of fee-simple land. Now the only ones left down there is my family and my aunty next door, because Auntie Ala them left. But in that whole area, my grandfather was very well known, he grew his own kalo, he raised his own pua'a and every year we would slaughter a pua'a for celebration at Christmas and New Year's. It was a two-week thing.
"Each one of my parents' children received plots of land to build their homes, so my place is the original gift from my grandparents, and we maintain that. We make sure that the taxes are paid because it's ours. And then yet there are other Hawaiians that don't have anything. I just know how important land is for us because that was ingrained in our heads when we were growing up.
"My grandfather made us understand that everything you need, you can get for yourself if you work hard. So in other words, he didn't want us to be lazy. And you know, you're kids you're just playing, you're running around, you're not interested, but he would make us sit down, help him clean the kalo. Once he cooked it we had to clean it so that it would be ready for him to ku'i and pound to make into poi, because that's going to be our food. We didn't have money to go buy a lot of our stuff.
"These days things are different of course, and very little land is available to Hawaiians these days to appreciate what our kūpuna practiced and how sustainability works. But it's been drilled into our heads how important that 'āina is and for us to take care of it.
"My grandparents were content with the 'āina; that was it; their life was centered around the land, the 'āina. But then there was still that spiritual side of them that they needed. When Parker and his ministry extended, there were a lot of older Hawaiian men that later became the ministers of the churches. There are only three men I know now that are left that are that type of kahu, and that would be Revs. William Kaina, David Ka'upu, and Henry Merseberg. They are all now in their 80s. Rev. Edward Kahale, who retired from being the pastor of Kawaiaha'o Church—now deceased—shepherded the three men. All three are graduates of Kamehameha Schools, and Kahale was like a mentor for them.
"So that's the last of that generation, and they're still living, but the ones that have come after are a whole different breed. Not so tied to the 'āina. They're just modern, and that comes with the times. Things change."
"We often talk about food as the basis for our sovereignty," Kanekoa agrees. "If we can generate food, then we can feed our warriors, we can feed our scholars, we can feed everyone. So this is our act of self-defiance of having a land that was slated for development through the colonization and the whole process of... because this land was slated for development by a Hawaiian organization, but it was still slated for development. And the families came together and fought.
"And so, we're just taking that lead with their guidance as they are part of us and restoring momona, or the abundance of this land. And seeing traditional systems and seeing how our bureaucrats can support us as we move forward in the 21st century, where we don't have the same amount of water. We have a lot more invasive species to deal with, and we have climate change and continued colonization of our people; people moving into here. So how do we move forward as a people with all of these new changes? With new friends too of course."
"I don't see how you're going to get independence tomorrow," Lilikalā sates, "unless you get America to agree. I don't think they're going to agree to give us independence with all the military that's here, although considering the range of North Korea, it might be smarter for them to move all military operations to Iowa. I don't know if people in Iowa really want that.
"As a historian, I know that the boundaries of the world change over time. And I believe because I have grandchildren, that we will one day be an independent country again here in Hawai'i. I believe that. However, I want to do it in a peaceful means. I don't want any warfare. I don't want any bloodshed, and I think the peaceful means is for us to get federal recognition to be able to control our lands, to put those lands in trusts so they're never sold again to people who are going to charge a million dollars for them, that we plant food, that we make housing, that we have our own medical system, that we run our own school system, in conjunction with our neighbors who have come to live here, who we've intermarried with peacefully.
"I'd like to have, once we establish the new government, co-management over every ahupua'a so that we also manage what happens down to the ocean, and we make sure we take care of the land. We have to lessen our poisonous footprint, we have to stop using Roundup and other pesticides. We have to evict GMO. They can go somewhere else."
"We have to really learn from the wisdom of our ancestors. One of the most important things that our ancestors taught us is 'aloha.' Yes, we were great warriors, and there was a great tradition of warfare. However, if you look back far enough, there was also a great tradition of peace. So, Lono, akua of peace, Kū, akua of war, the akua of war only goes back 40 generations. Before that, Kū was the god of carving, and a god of planting dry-land plants. So then he becomes war, and war becomes elevated. But before that, it was Lono and peace. So, do we really need to continue with war? I think we should go back to carving and planting food.
"I don't want to see any more killing, I just don't. And I don't think any political solution is worth it. Now, we may be attacked, we may have to fight because we are attacked, and that's a conundrum. And it's very unpopular, but what I learned at the UN, listening to indigenous youth from all over the world, some of them who might never come back, say, from South America because they would be killed for being so audacious as to tell their story at the UN.
"When you look at what colonizers have done to indigenous people and over the continuum, the very worst is where we have ceased to exist. Some of the better places are like New Zealand, where Maoris have great tracks of land. Where is Hawai'i on that continuum, and where is America as a colonizer? Well, if you go to French Polynesia, the Tahitians still have their land, mountain to sea. I think the French are a little bit better colonizer, although Tahitians don't like that idea.
"But for Hawai'i, Americans are not the worst colonizer in the world. How can we work with the American government to help them do the right thing? That really has to do with us talking to all the other Native Americans, and Alaska natives, and supporting one another so that we could help America do the right thing. The more we speak about it and the more we find a compassionate way of spreading that aloha, I think the more traction we'll get. I could be quite foolish, but in my old age, I think it's a better way to proceed.
"Last year in February, we wrote a constitution. That was highly controversial. Hawaiians got together to write a constitution. It was paid for by the Office of Hawaiian Affairs [OHA]. Some Hawaiians, including one of my colleagues, protested outside the gate of the place where we meeting. He believed that there should be no state money that would be spent on writing a constitution.
"However, the Office of Hawaiian Affairs get 20% of state monies in order to serve Hawaiians. And the declaration of the rights of indigenous peoples of the UN says that the states are supposed to support native initiatives for self-determination. So, we have a difference of opinion, right? So, we wrote this really great constitution. We need to get it ratified. We need to get people elected. We need to sunset OHA and have this new constitution and the new government take over. We need land."
---