"There is a term called omelisebekl. There is a difference between hiking—the Western type of hiking—and our concept of hiking. You don't just hike. When you walk in the forest, a father and a son, or a mother and a daughter, you begin to identify where things are in the forest. You identify a tree, 'oh, that is a good tree for the beams of the house,' 'that's a good tree for a post,' and 'what is the name of that tree?'
"It is very much an educational process. So when you hike—omelisebekl—you are walking the woods and you are looking: 'oh, that's a good clearing, that is meadow, that is a good clearing for some great dry-land gardening' or something."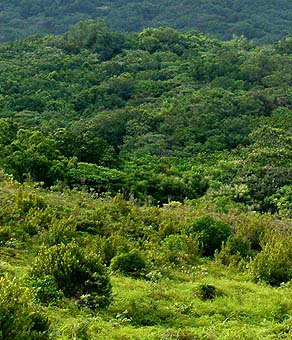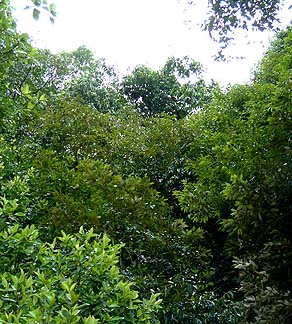 "A kid learns the environment by omelisebekl, by hiking. They learn to say where are the nut trees and whether the meat of a nut tree is big or small, because they would get one and open it, and, 'oh this is a good tree because the meat is bigger.'
"So you identify in the forest. It is a part of your life, it is part of your home, because you identify where things are. So in all the villages, people would know where things are, and when it is time to, say, build a bai, they would say 'oh, there is a certain tree over there.…' "
"When you're harvesting trees," Tarita says, "I think it was a common rule throughout Palau, that if you harvest one, you plant five. So for every tree that you cut, you're supposed to plant five."