"With the easterly wind, you know the wind is going to be steady, with a shower in the morning, maybe strong. And we also describe the 'male ongós' and the 'female ongós.' The 'male' ongós is when you really have strong winds coming from the east, and that happens just when the wind is changing to the east. That's when you know that it's going be a very strong or a male ongós—a very strong windy ongós— or a 'female' or moderate ongós.
"July is an unsteady month. We have rain in July. And so a lot of spawning takes place in July. November is an unsteady month. I think it's just the two distinct winds, and the strength of the wind, that drives the pattern of fishing and spawning."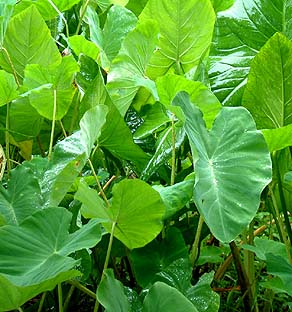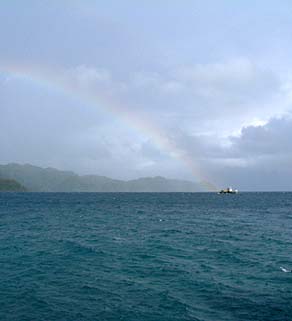 "So the easterlies season, the ongós season, is perhaps the safest— people treat it as if everything is sort of predictable. The westerly season can be stormy: it's mostly calm, but it can be heavy rain, it can be almost anything.
"There are names for different strengths of the rain. The lightest rain that we refer to is chemechemel a olik, meaning like, 'the fruit bat taking a leak.' That's the lightest rain, kind of a misty, drizzling, very small drizzle. They might say 'okay, chemechemel a olik, just a leak of the rain, the leak of the fruit bat.' And then the hard ones, the really hard rain, is what they term osulbeláb. It means a heavy and continuous rain."