"Usually there are separate bathing areas for men and women. In the village where I grew up, there's just this one bathing spot, and so men would go bathe first, then women go bathe second. Then we kids, we'd go after, because we'd go and mess around the whole place and make it dirty.
"We would go up there about five o'clock, and we kids would go in at around six o'clock, just about dusk. Everybody else will have taken care of themselves, and then when we're in there, we would have water fights or swim everywhere, churn up the water and make it murky. The next morning, the same thing.
"But we know, we took care not to go to the next level up, because that's where we get the drinking water, and then further up is completely taboo. Nothing goes in there, because that's the source."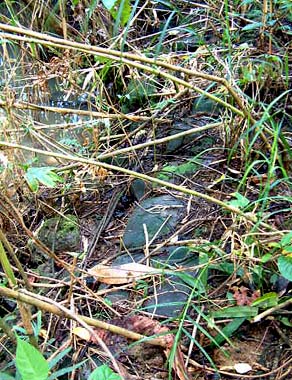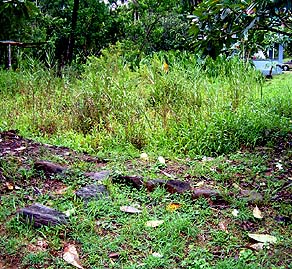 "Traditionally, you're not supposed to bath upstream," Tarita says. "You're supposed to bath closer downstream. And even for swimming and things like that, it wasn't good practice for people to swim upstream. Kids especially would know, when you're walking around up in the forest, you're not supposed to go swimming up in the streams, because the water flows down and of course it's the drinking supply and all of that.
"I think not every village had a bath, but many of them did, and some of them were not streams but were like springs, they would line the sides of the spring to make it deep. There are some that do fall alongside a river, but not all of them. I think in a lot of cases, in the different villages, people would just bathe in the rivers, but again, as far downstream as possible so as not to affect other peoples' water."