"I think the Europeans exaggerated too much how bad it was here," Noel remarks. "There's an article I read that we had blankets, we had pillows, we had curtains, we had this and that. I mean, come on, Spanish, don't make us look so bad! The Spanish ill-treated the locals here.
"Father San Vitores, for example, requested a lot of flour so he could make biscuits and cookies to attract the kids with the smell, so he could baptize them. He really liked to request a lot of gunpowder, muskets and bullets, too. There's a priest doing that."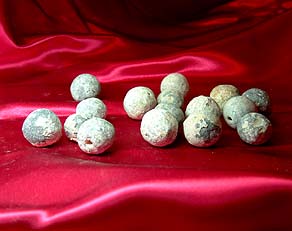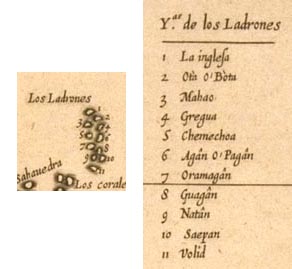 "We now know that from the priests' point of view—the priests that later stayed here—that they found that, 'Wait a minute, these people are not barbarians; we the Spanish are barbarians. We came here to slaughter them and these are very peaceful, loving people.' This was seen in how the Chamorros settled disputes.
"There's one account where a man killed somebody and then they sent him to another village, another island. And then the parents of the man who committed the murder went to the family and asked for forgiveness, and they accepted, and they brought turtle shells and they told the man to come and they forgave him. Things like that."
"After this sporadic war, village to village, people were surrendering," Noel adds, "because the Spanish wanted to congregate all of them into one area. And in order to reduce the force, their warriors and soldiers, is to kill the warriors as much as possible and burn the canoes. So they did burn a lot of the canoes.
"The last war, the very short war, was on Aguigan island, which is next to Tinian. And then they took all of them, with the help of a lot of Chamorros from Guam that were allied to the Spanish, and they used canoes to transport all of them. So everybody was moved out of here to Guam, except for those on Rota or a few bandits that just hid in caves."