"But within six weeks, there were already attacks against the Spanish. Their soldiers are getting stabbed, a couple people getting killed, so clearly there were already dangers. And besides, when the Spanish came, there were only four priests and four brothers plus 32 soldiers, so it was a small group. But you're bringing four priests out here with 32 soldiers?
"To me they clearly expected violence, otherwise they wouldn't be sending that many 'body guards' and the priests themselves, who one historian described them as the 'Pope's shock troops.' The Jesuits got sent to these danger zones. The metaphor of the 'cross and the sword'—a cross in one hand and the sword in another—is a metaphor used for Jesuits. They were sent to these areas where danger was kind of expected."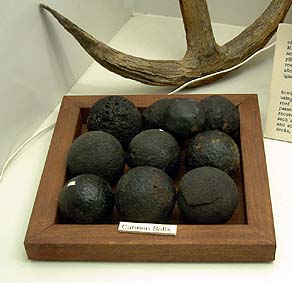 "San Vitores himself survived four years and was killed in 1672. His death occurred at the time of the increasing tension. There had been a number of attacks. The biggest battle that the Spanish recorded happened in 1670, two years before San Vitores died, where 3,000 Chamorro men had stormed the Spanish garrison in Hagåtña. But there's a real conflict between the Chamorro battle and the Spanish battle, because Chamorro battle, usually after one or two people were injured or died, the battle was called. There was no all-out war, no total war. On a small island, that would have been just crazy.
"The Spanish accounts before San Vitores always said, 'Usually upon the sight of blood, the warriors flee' and that's it. The truce is called. So that one battle where 3,000 Chamorros surrounded the Spanish garrison, not a lot went on as far as in the Spanish or European view of war. The Chamorros surrounded it and they were throwing the insults and taunts back and forth, but it wasn't like all out fighting. They just had surrounded them and then after a time—the Spanish say 40 days—the warriors just went home, probably just getting bored."