"Today everyone says if you just look at the names, you get the sense that there were a lot of Filipinos, and there were a lot of Spaniards. But we don't know very well how the naming occurred, because the ancient Chamorros didn't have last names. So how do they make this transition to all of a sudden having last names? How does Quipuhá's generation all of a sudden get last names?
"We have some indications that priests gave names when they baptized children, Christian last names like Cruz which means 'cross,' Santos means 'holy,' San Nicolas was a common name the priests apparently just gave children.
"Apparently some Spaniards were giving names to some of their maids or house workers, Chamorros who worked with them a lot. They sometimes gave them names, kind of as a reward: "You were such a good worker, I'm going to give you my Spanish name." At the same time, they're promoting the mentality that this increases your status. You have a connection to the Spanish realm, you have a connection to Spanish blood, so you are a higher rank."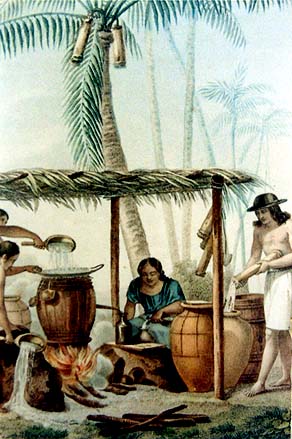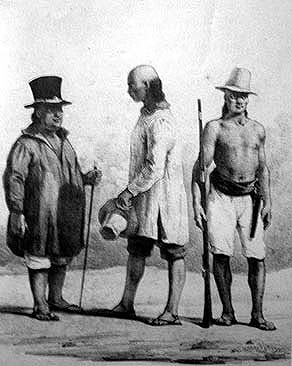 "If you just look at the population, the numbers, there wasn't a huge influx of single Filipino and Spanish men migrating in, and even if they are, they're coming over for 18 months to two years. They're here doing work for the military. They're not really coming to Guam looking for wives. Plus the Chamorros are mostly not really a part of the whole Spanish lifestyle, especially for those outside of Hagåtña. It's a real segregation.
"So definitely there was intermarriage, but if you look at the population records, there was never a huge influx of Filipinos until the 1800s when the Spanish started bringing over political prisoners, the deportados, from the Philippines. Even then, I don't know how many of them stayed on, how many of them married. It's a very controversial topic."