"A lot of elements of the ancient culture are still surviving within the Catholic funeral ceremony," Anne explains. "Funerals are the richest cultural events in part because they are really long. The funeral itself is in the church. But when a person dies, rosaries are held, nightly prayers for nine days. In those nine days between the death and the burial, there's a lot of cultural activity. Then after the ninth day then you bury the person.
"Just from the moment a person dies, word starts going out to friends and relatives, even before it gets in the newspaper. Then people start to come for the rosaries, and they start bringing food or whatever you need. Nowadays it's if you need chairs, or a tent. In a very quick period of time, people start gathering around that family, which is how the ancient accounts describe funerals. After a person dies, for a long period of time, people will start gathering from different villages to come and pay respects to the family. The ancient accounts say the body would stay out until it started to smell. Now it's nine days."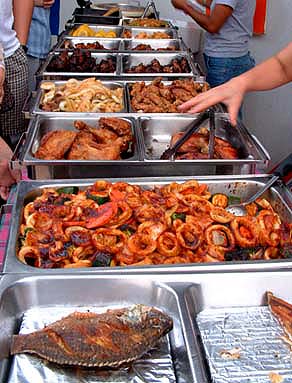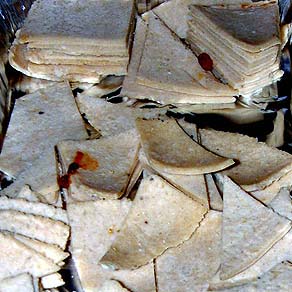 "When my grandfather died, I really witnessed the workings of the chenchule' reciprocity system. Every night for nine nights, people came around who my grandfather knew. Of course there were a lot of relatives, but then came my mother's co-workers, my father's classmates, my cousin's friends, my friends—it was really a family event that reminded you of all your ties, all your connections.
"Now that I'm an adult, if I find out, 'Oh my classmate's father died,' 'Oh my former co-worker's child died,' I know that in those nine days I need to come at least once."
"You don't have to go to the funeral itself, but if you go to one of those nine nights, then it's reconnecting. And if you don't go—you know, no one really keeps track of who doesn't come—but if you don't go, in a sense you're not renewing your connection.
"Today this is my parent's social life on Friday: you look at the newspaper and see what are you doing this weekend because Saturday is the big funeral day. You look to see where you need to go, and you have to make sure whether you have any connection to someone who passed away—it doesn't have to be a relative."