"Kamehameha stayed on O'ahu," Mel continues. "He was working this valley, and made this valley produce: fixed the auwai, planted taro, right down to Honolulu. The yam was growing, there were vegetables, so his people were healthy. His warriors came and set up camp down Honolulu harbor, and they were healthy, they were eating good food. That was in place, and when Kamehameha II came up here, he built the house up there--Kaniakapupu--for the brother, Kauikeouli.
Kauikeaouli, who became Kamehameha III, lived on Maui for eight years and set up the Hawaiian government over here. Upon his return, he lived first at Pohukaina and then moved into what became the first 'Iolani Palace.
Successive monarchs would likewise take up residence in the Palace, but Kamehameha III is one of two Hawaiian royals who also maintained a strong link to Nu'uanu itself.
"Down there is hot," Mel explains. "The cool place is up here, so he was always up here."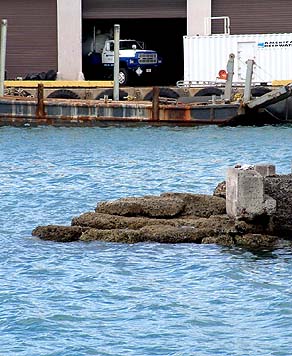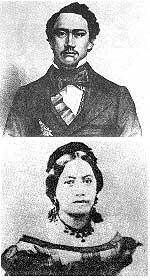 It was Kauikeaouli--Kamehameha III--who executed the Mahele under pressure from the missionaries and other foreign forces. Missionaries were putting forth the argument that private land ownership would give ordinary Hawaiians more incentive to use their lands productively and for profit. Others have since argued that the missionaries were trying to break the power of the ali'i over land and labor.
American notions of democracy played a strong role in this thinking. The recently formed United States had, only two or three generations earlier, thrown off the control of the British Monarchy. So to these Americans, monarchy was an oppressive form of government that needed to be replaced. Privatizing the land was seen as a step in that direction, since the ali'i controlled the land.