"And what I see happening after we start doing this is that people will start coming back into the village. They'll see the potential. And if it's not former residents, it's going to be the young, educated Chamorro business people who come down and say 'We can make something of this village, and we want to be a part of it.'
"I think this can happen, and its just taking these tiny steps in the beginning to put all the pieces together. It won't be an exodus like it is now, but will start to be a place where we can build up."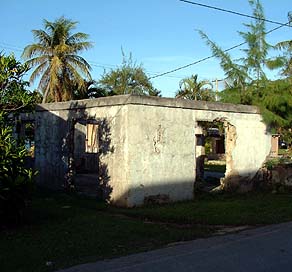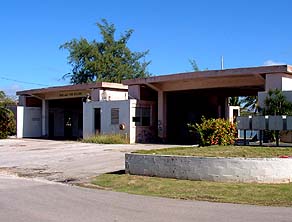 "And the main problem in this economy is people don't have the money to develop their old houses. They're busy paying for their new homes elsewhere, or renting apartments, and they just can't extend their resources to include things like restoring a home or developing it within the the historic look that the village has, something that would fit into the village but could be used in a modern sense.
"Why is the post office moved out of Inarajan? Why is the fire station up on the hill? Fire station okay, but post office? A little health clinic?"
"I'm thinking in modern terms but putting them in homes that are here, or in structures that are here, or places that have been abandoned but could be restored to fit that. A little bank. A little exercise gym. Boutiques, of course, and snack places, restaurants.
"We're already starting with that. We have someone that rents our kitchen here at Gef Pa'go, who sells malasadas, every morning. And they have a clientele of workers who pass by every morning and buy a dozen malasadas and take them to work.
"So why don't we expand that into people who would sell corn tortillas, which are not available anywhere else on the island, specialty foods, we could use our Chamorro oven to make cakes."